Szczegóły

Super User

Kategoria: Informacje
Odsłony: 2
                                   11 Listopad
Narodowe Święto Niepodległości – Święto państwowe w Polsce obchodzone corocznie 11 listopada dla upamiętnienia odzyskania przez Polskę niepodległości w 1918, po 123 latach zaborów (1795–1918). Święto zostało ustanowione ustawą z 23 kwietnia 1937 zniesione ustawą Krajowej Rady Narodowej 22 lipca 1945. Przywrócono je ustawą w okresie transformacji systemowej w 1989 Jest dniem wolnym od pracy. W latach 1919–1936 rocznice Odzyskania Niepodległości świętowano w Warszawie jako uroczystości o charakterze wojskowym. Organizowano je zazwyczaj w pierwszą niedzielę po 11 listopada. W 1919 roku nie było sprzyjającej sytuacji by uczcić rocznicę Odzyskania Niepodległości, ponieważ trwały jeszcze wojny o granice Rzeczypospolitej. Pierwszy raz w pełni uroczyście upamiętniono odzyskanie niepodległości 14 listopada 1920. Tego dnia uhonorowano Józefa Piłsudskiego jako zwycięskiego Wodza Naczelnego w wojnie Polsko-Bolszewickiej wręczając mu buławę marszałkowską.
Szczegóły

Super User

Kategoria: Informacje
Odsłony: 6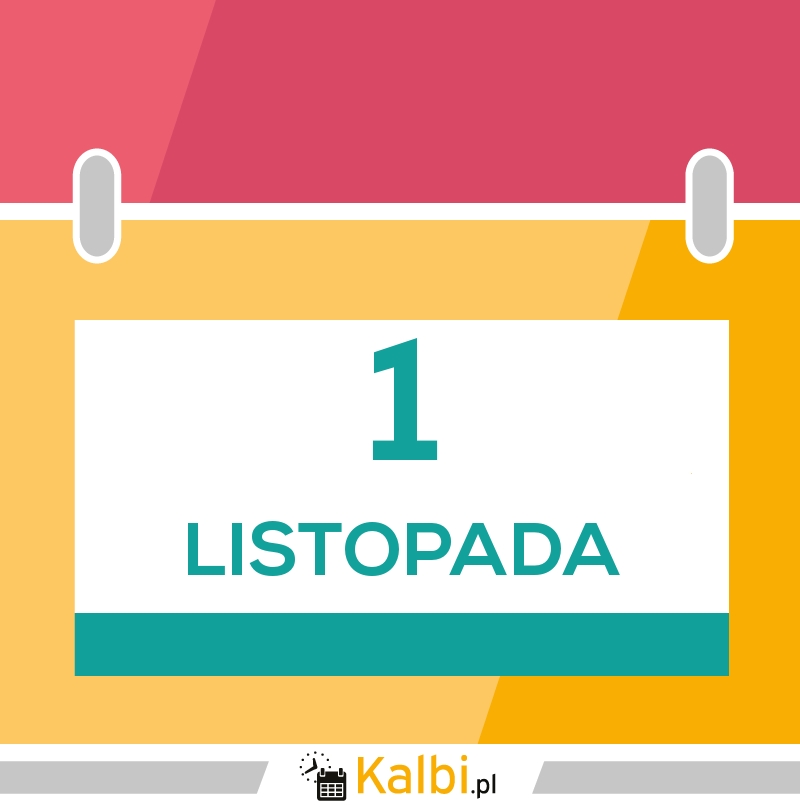 Dzień Wszystkich Świętych 
Dzień 1 listopada do uroczystość poświęcona wszystkim zmarłym. Ten dzień należy obchodzić z najbliższą rodziną. Udać się razem na cmentarz, ażeby pomodlić się przy grobach naszych bliskich zmarłych. W tym szczególnym dniu oddajemy szacunek naszym bliskim, których już nie ma z nami. 
Nasz kraj to jedna wielka rodzina! Pamiętajmy jeszcze o żołnierzach, którzy oddali swoje życie, aby Polska nasz ukochany kraj był wolny! Im także należy oddać należyty szacunek i zapalić po jednym zniczu na ich nagrobkach.
Pamiętajcie jednak! 
Chociaż ten dzień jest szczególnie ważny, to pamiętajmy, że jeden dzień nie wystarczy! Musimy także w inne dni odwiedzać naszych zmarłych!